Dart/Squirt Gun Party
$480.00
per additional day
Product Information:
Book a Dart Party today! This is a blast. Reserving this comes with everything you need to host an awesome Dart party for ALL AGES! This is so versatile, you can use it for birthday parties, wedding parties, youth groups, team building activities for corporate events, family gatherings and more. ALL AGES love darts and have fun!
This package includes:
-8 Commercial grade bunkers
-1 Display table
-16 dart guns
-8 Blue goggles
-8 Orange goggles
-250 darts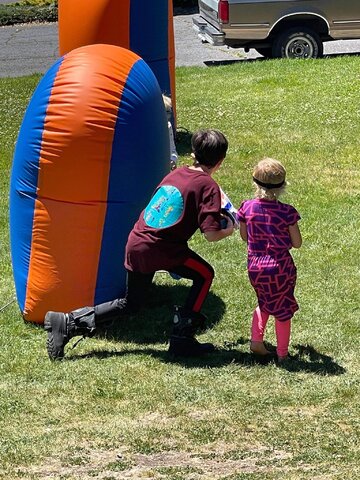 Want to shake it up with some water? We can substitute the dart gear for squirt guns! Just let us know!
You might also be interested in: